Tags:
Project Owner
Creator
Explorer
When new updates are added to a tracking project, you likely want all your stories with time series data to update. The good news is, Harmoni gives you a choice when creating an analysis. You can create a static, point-in-time analysis, or an analysis that adds the latest time period when a new data update is completed.
In this article
1. Time series in the across dimension
When a whole time axis is dragged and dropped into the across dimension, and the analysis is saved to a story, the next time a data update occurs, your story will automatically add the latest time period.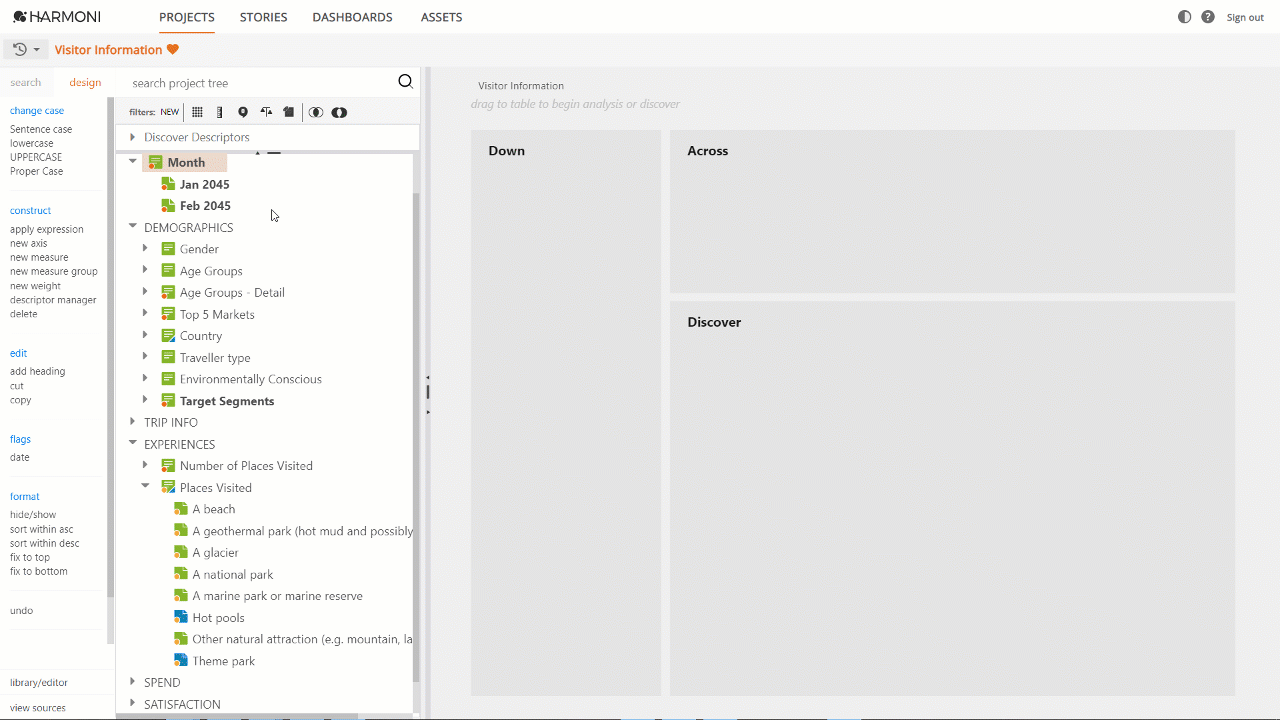 If you want a static report for a fixed time period, drag only the time element(s) you require. As soon as you select specific elements from the time axis and save to a story, the report remains fixed.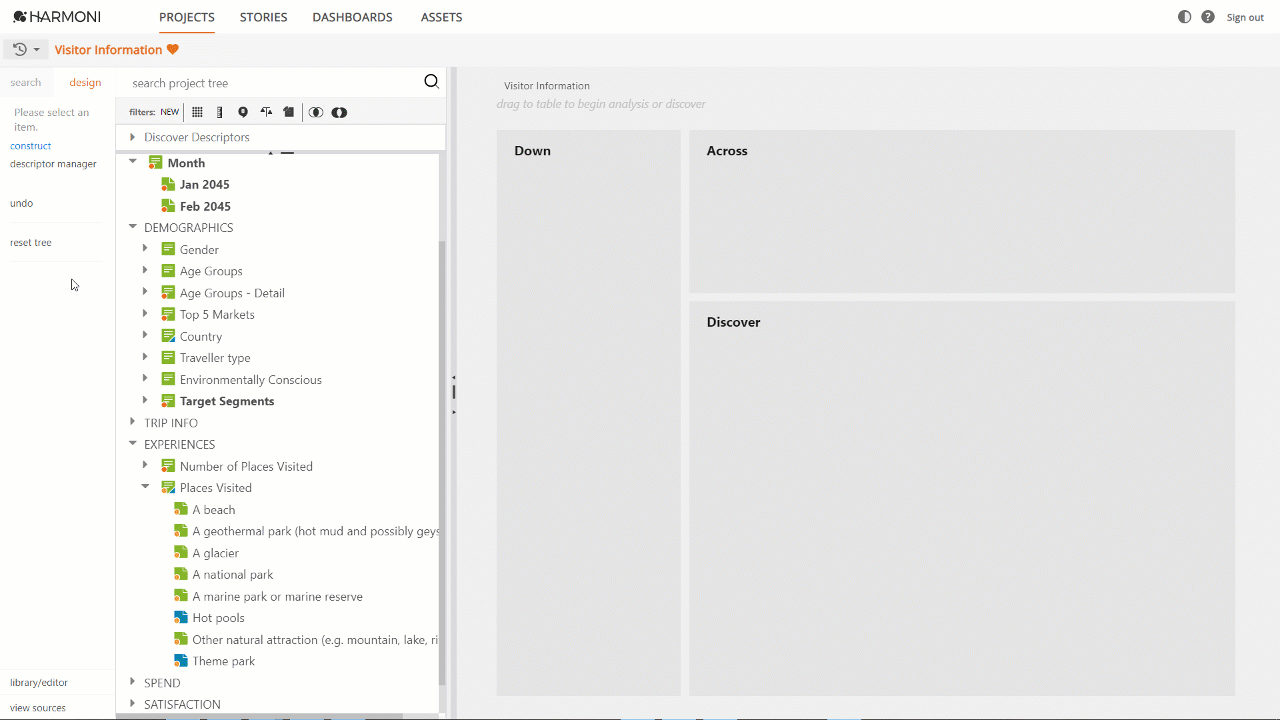 2. Time series as a filter
Include a time period as a filter and you can also have your story update.
When you select the whole time axis as a filter, the last period filter is automatically ticked. When the next data update is completed, the story will also update to show the last time period in the axis.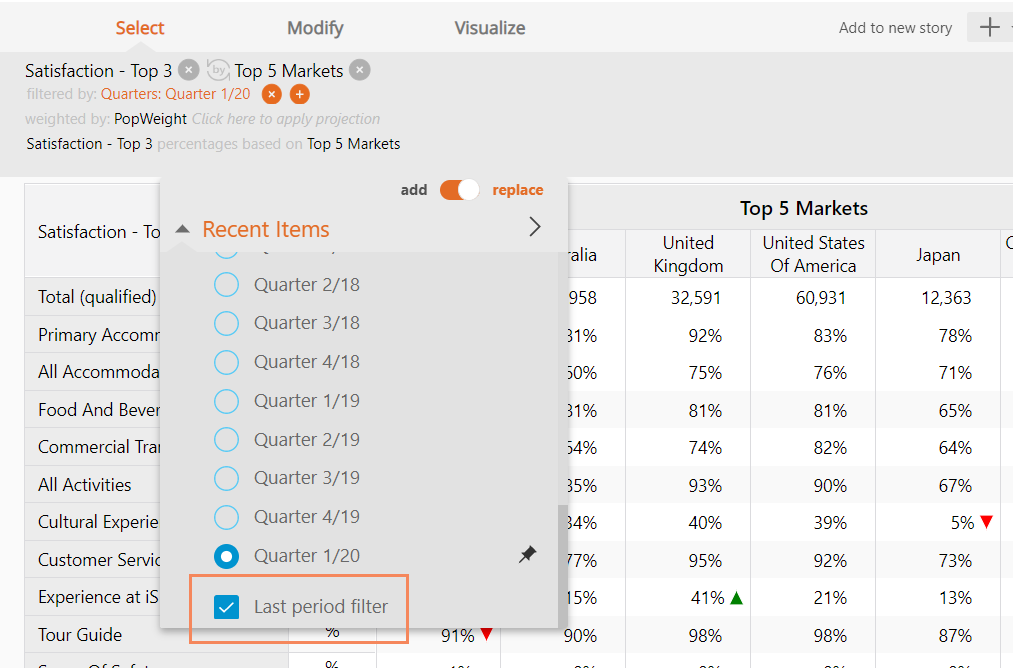 Use the Select menu to view the filter.
The Last period filter is listed at the end of all the elements.
When you select one element from a time axis as a filter, the last period filter is not ticked. The story will display only the selected time period even when the data updates.
Where to from here?