Tags:
Project Owner
Creator
When building new items, combining items, or applying bases in Harmoni, you can apply the changes after all the work is complete, rather than after each individual change. Auto sync makes this option possible. Applying all changes at the end, leaving Harmoni processing while you focus on something else, is a big time-saver when you are working on large projects.
In this article
1. Auto Sync On/Off
When in edit mode, the auto sync feature is available in the design menu. By default, auto sync is on when a project first loads. Click auto sync to toggle off and on.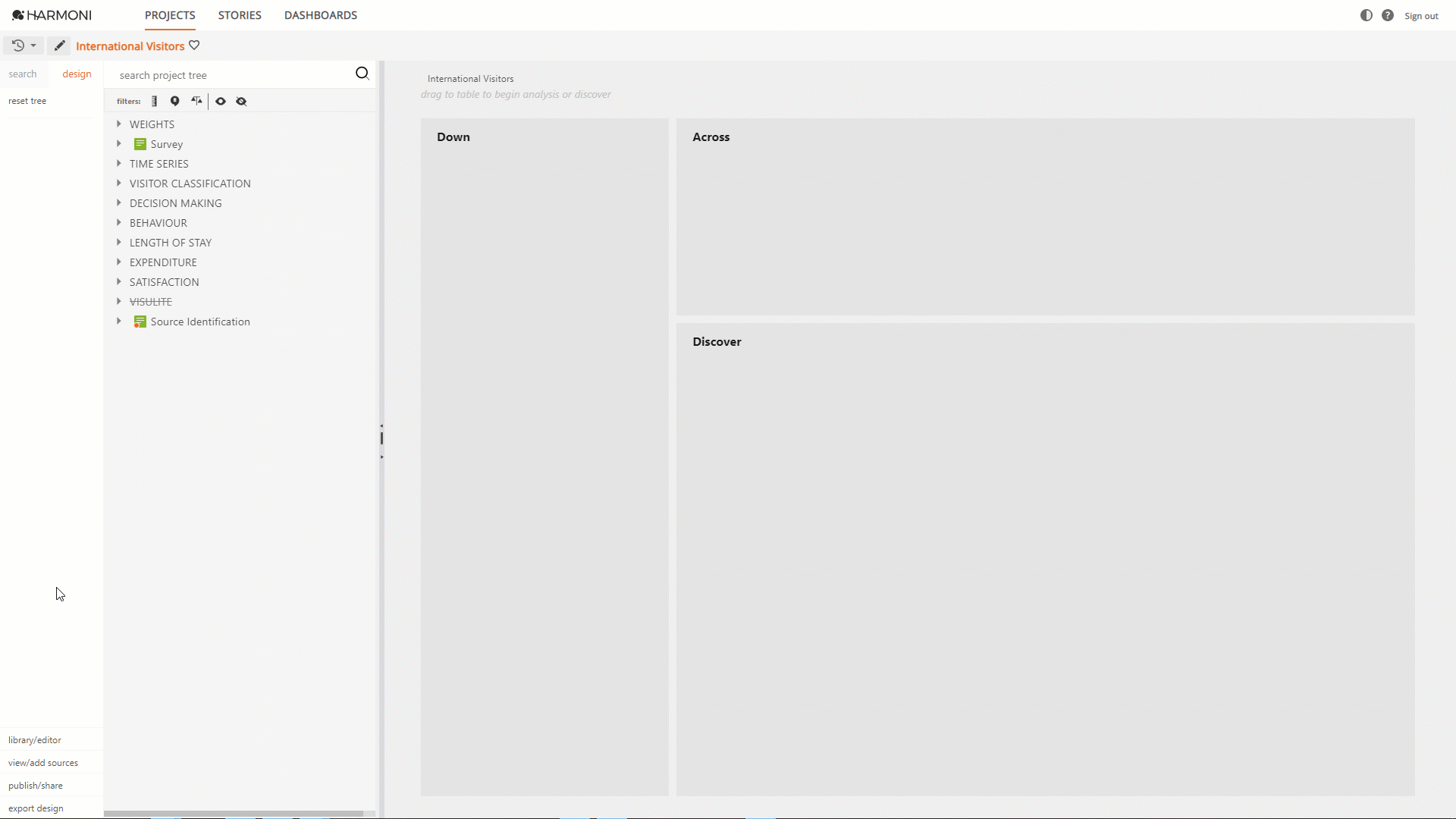 With auto sync off, any edits to constructions or bases display with a blue font, prior to syncing. This includes all constructions linked to your changes. Once auto sync is on and the changes are applied, the standard font color will be restored.
Use the blue text to identify where your changes will impact the analysis data. Before syncing, review the project tree to understand the full impact of the changes.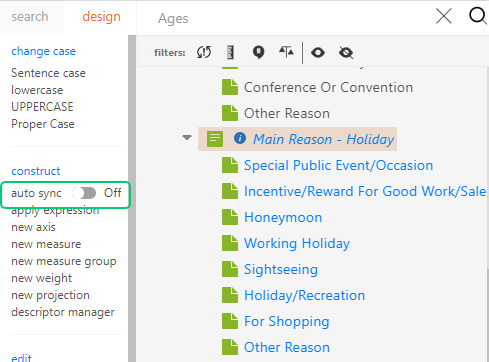 With auto sync off, you can use the blue font to identify where the changes are.
If you relabel a variable or change a base that is part of a construction, which
triggers a change in the analysis data, the labels turn blue.
Before publishing your project, you must sync the changes. If you try to publish without syncing, Harmoni prompts you to do this.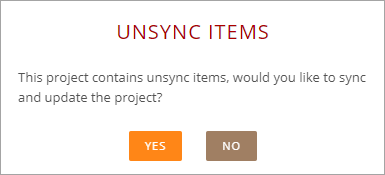 2. Expression Editor
When building constructions, leaving auto sync on removes the save expression option in the expression editor. Only apply expression is visible.
With auto sync off, you have the option to save or apply the expression. Use save expression while working and once complete, turn auto sync on to apply all the changes. The blue font will show until the data is synced.
You can also use the sync changes option in the orange bar at the top of the screen which is available when you have saved, unsynced changes.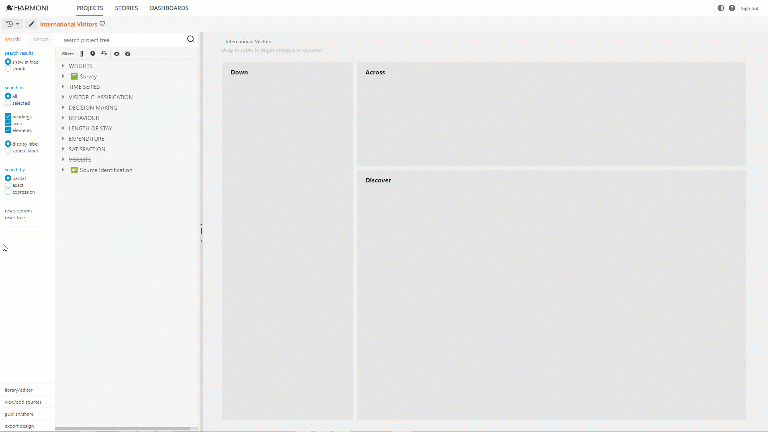 3. Combine Items
Combine items works with the auto sync feature. Turn auto syn off, make all the changes, and sync at the end.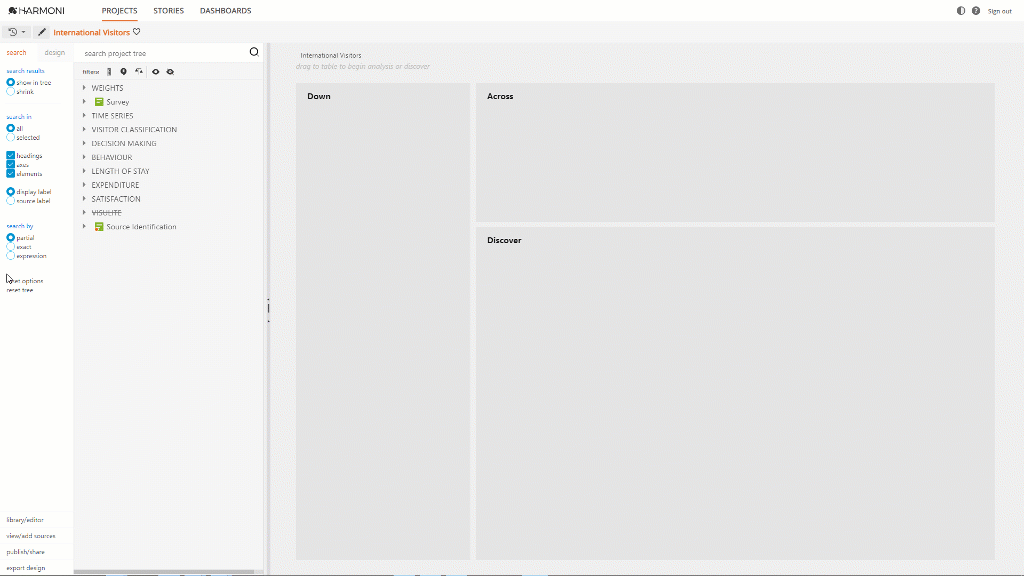 4. Save Base
Use the sync option to save bases instead of add bases. With auto sync off, you can save bases as you work through your project and sync them all at the end.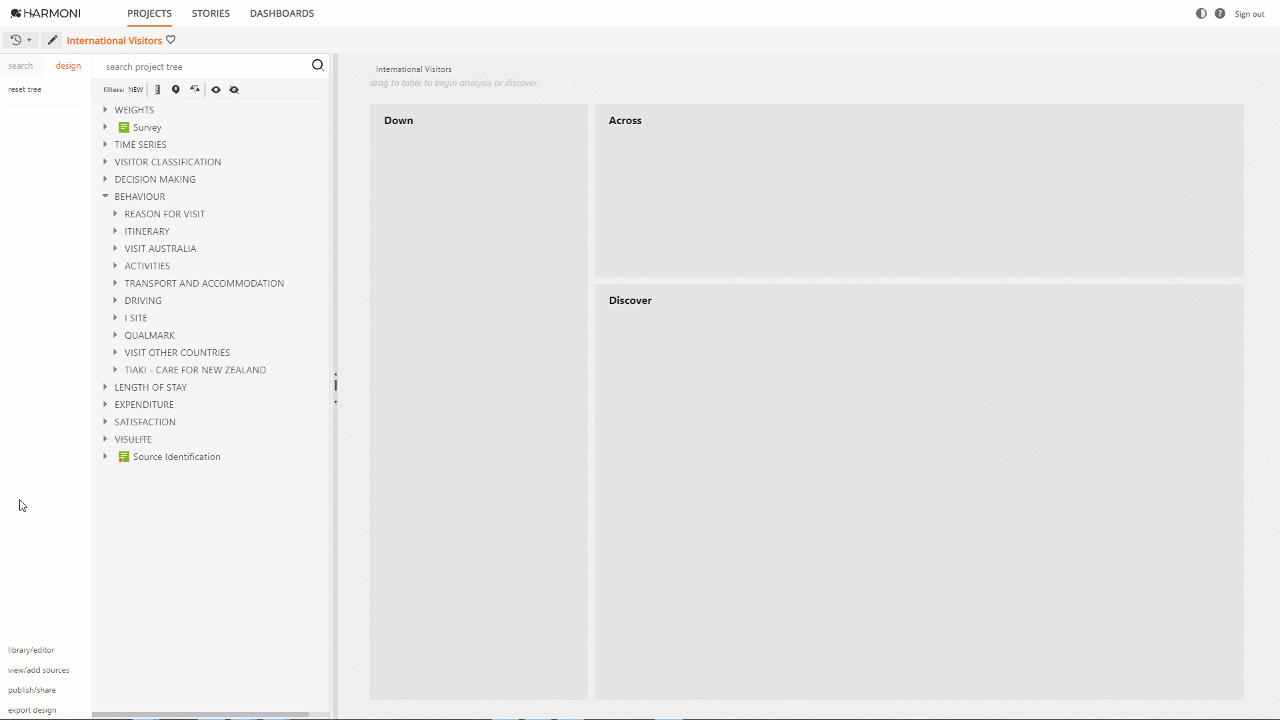 Where to from here?
Learn more about different construction types.