Tags:
Creator
Explorer
Viewer
The spider chart (also called the radar chart, web chart, polar chart, and star plot) is named by its unique appearance. It is a chart that uses a two-dimensional graph to display a multi-dimensional data structure.
Spider graphs offer an alternative way to show relationships. Spider charts are primarily suited for showing outliers and commonalities.
Spider graphs are like line graphs twisted into a circle to give a slightly different view of the data. Their use is similar in showing general relationships but not quite as efficient as line graphs.

Default smart graph settings
Dimension
Description
Horizontal/across (x-axis)

Time Axis Across element limit: 13 elements

Non-Time Axis across element limit: 15 elements

Legend: Vertical/down (y-axis)

Down elements limit: 25 elements
Down-axis elements are displayed as the legend. Across-axis elements display as the lines in the spider graph.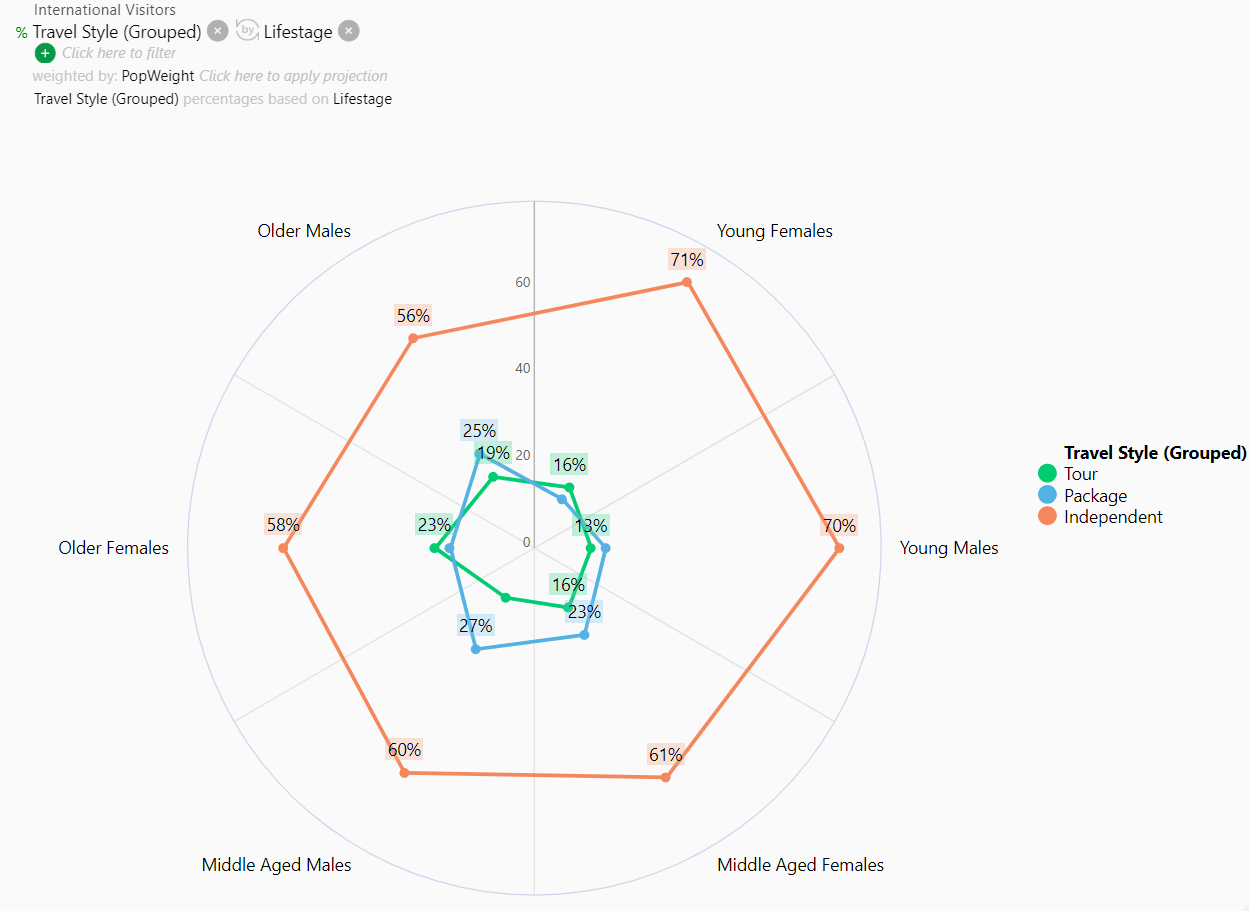 Where to from here?
Learn more about Visualize.