Tags:
Creator
Explorer
Viewer
Use a plot graph when you want to show the relationship between two or more variables. Two variables are plotted on the horizontal and vertical axes of the graph, while a third variable can be added and is represented by the size of the bubble.

Plot graphs are the default visualization when you have two or more measures across in your analysis.
Plot Graphs

A plot graph is helpful to display the relationship between, for example, two product attributes. You can plot attributes such as sweetness and texture and include the third variable of price. In such a graph, there would be a bubble to represent each brand. The score of each brand on sweetness and texture determines the bubble position in the chart. The price of each brand determines the size of the bubbles.
In the example below, Lifestage is added to the down drop zone, and three measures are selected across. Harmoni plots the first measure, Airfare Cost, in the horizontal axis (x-axis) and the second measure in the vertical axis (y-axis), displaying the results for each Lifestage group. The third measure, Total Spend, controls the size of each bubble.

In an analysis with three dimensions across, Harmoni plots the graph as follows:
The first column in the table (excluding the total) is represented by the x-axis.
The second column is the y-axis.
The third column is the size of the bubbles. Each bubble on the graph represents a row.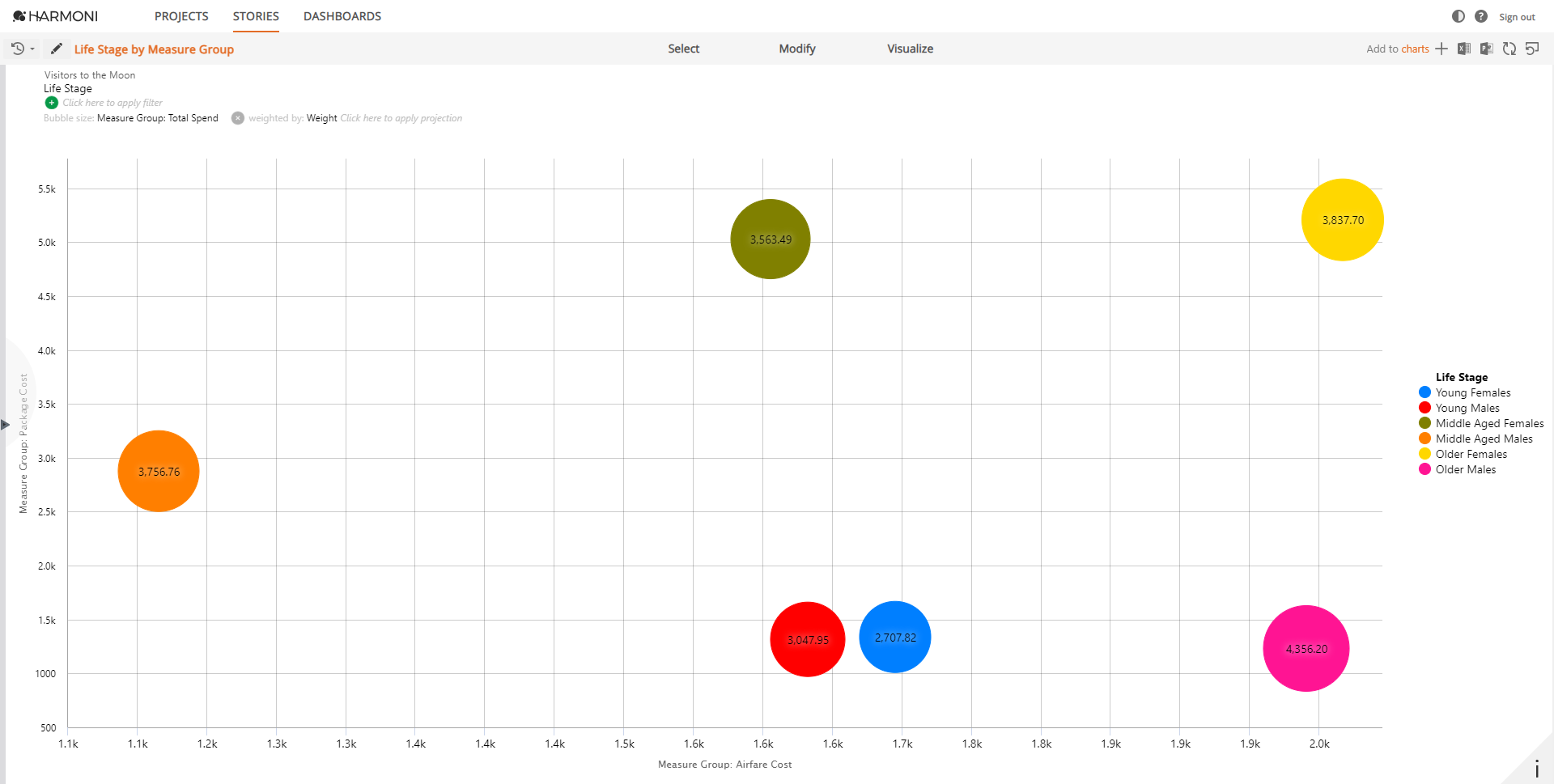 If you select two measures as you create the table, then visualize using the plot graph, you can add the bubble size to the plot graph later by dragging the third measure to the Bubble Size zone.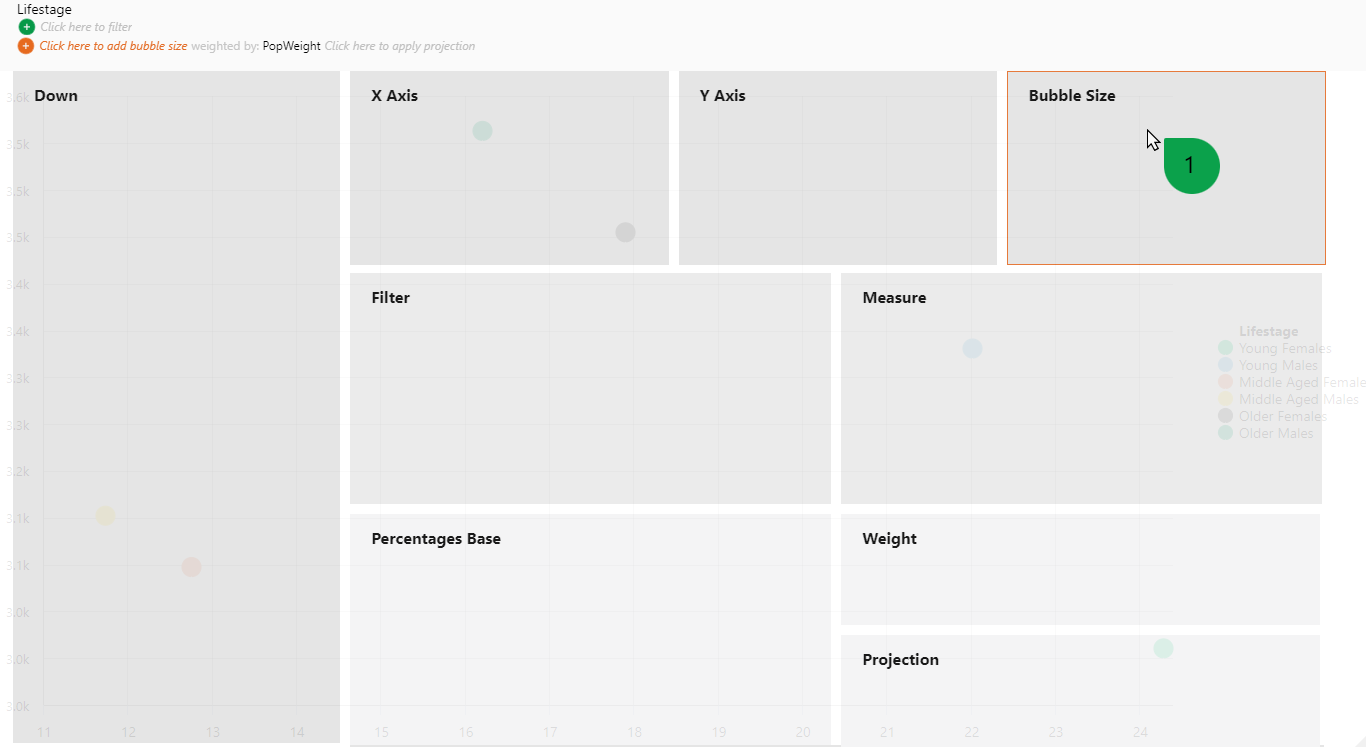 Where to from here?
Learn more about Visualize.