Tags:
Creator
Explorer
Viewer
Bead graphs are an alternative to bar graphs and are great for visualizing lots of data. You can plot them along different scales, or they can all share the same scale.

Bead graphs are only available to view on screen. Use these in online stories and dashboards.
In this article
1. Bead Graph

A bead graph (also known as a Cleveland dot chart) looks somewhat like a horizontal bar chart where dots replace the bars.
Each dot (or bead) plots a value.
The line shows the range or scale, for example, from 0 to 100%.
A bead graph displays separate lines for each category or variable, and the range (min and max) of each line can be different, or all can share the same scale.
Like a horizontal bar chart, the labels are easy to read, and the main benefit of the bead graph becomes clear when comparing multiple values across several categories. They are particularly useful when your categories have relatively long labels and you have several values spread across a range within each category. They can highlight clustering and gaps and show outliers. Bead charts reduce clutter and provide a focus on individual values.
Bead graphs are only available to view on screen. If you export to PowerPoint the data exports as a table.
Default smart graph settings
| | |
| --- | --- |
| Dimension | Description |
| Horizontal/across (x-axis) | Across element limit: 30 elements |
| Legend: Vertical/down (y-axis) | Down elements limit: 30 elements |
Down-axis elements (rows) display as the legend and beads.
Across-axis elements (columns) display as the lines in the bead graph.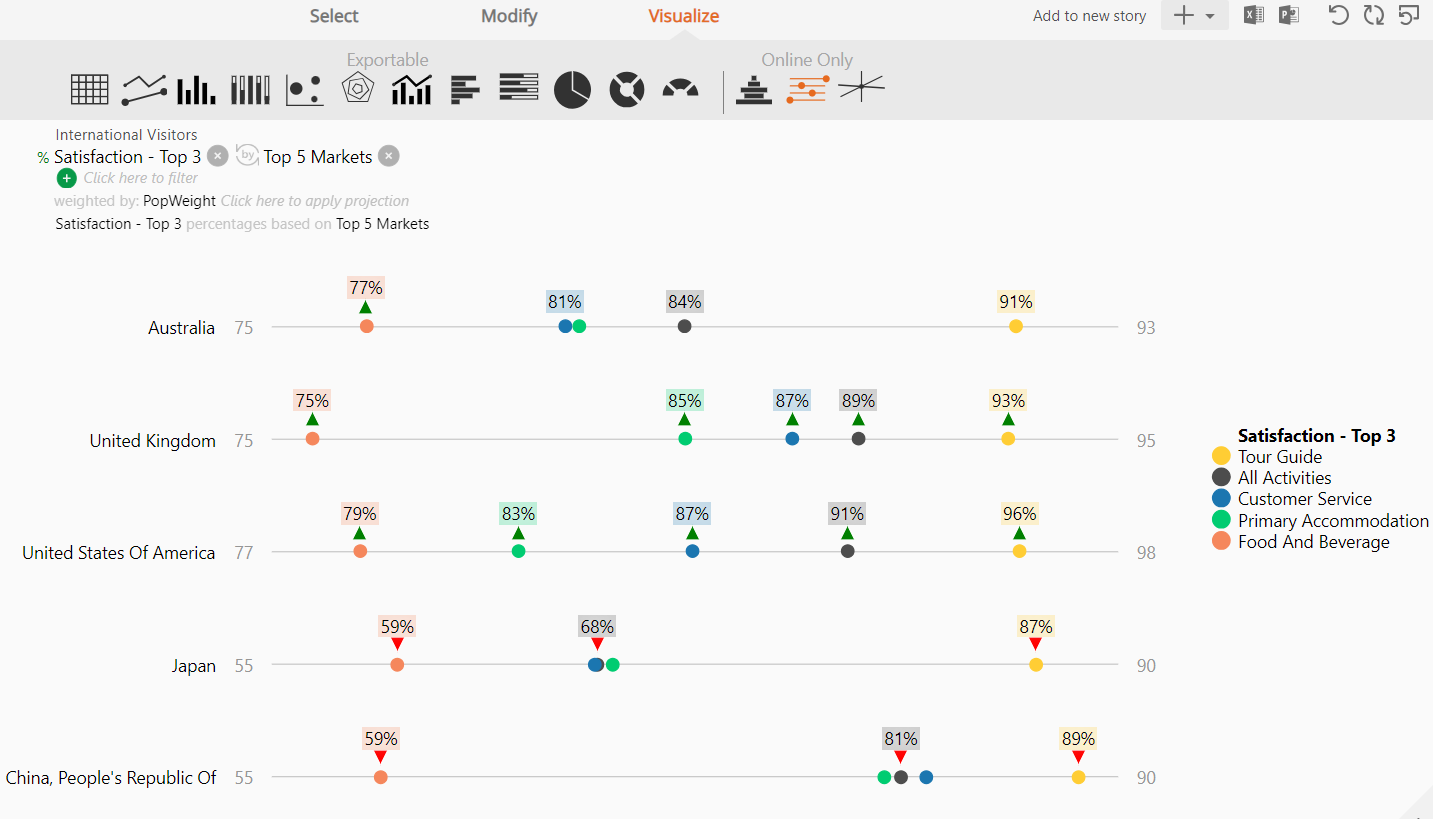 Individual Auto-scale
The scale for each horizontal line auto-scales so that the different metrics can be shown within their own scale. One advantage this gives is an even distribution of the beads across the entire visualization without outliers forcing all beads to one end. In the graph above, notice the minimum and maximum values at the start and end of each scale.
Common Auto-scale
The individual auto-scale can be changed using personalization keys Keys that can be applied at the user, site (all users), or company (all users) level. Contact support@infotools.com for more information. to allow the bead chart to auto-scale across all of the horizontal lines. In this way, all the metrics can be compared on a single scale, similar to a horizontal stacked bar graph. In the graph below, note the common auto-scale that displays at the base of the chart.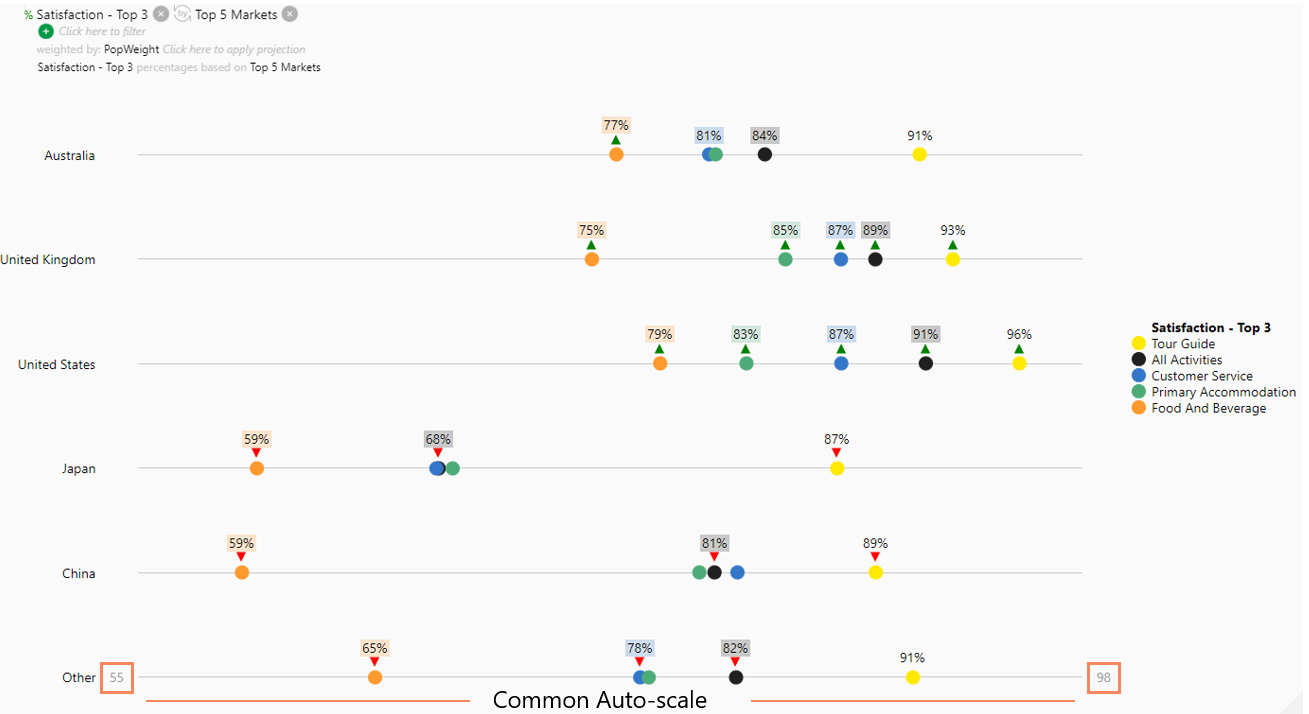 Where to from here?