Tags:
Creator
Explorer
Viewer
Line Graphs are a good visualization of trends and changes over time.

Line graphs are the default visualization when a date axis is included in the across dimension.
In this article
1. Line Graph

A line graph (line chart) is best suited for showing how different things change over time. A line graph is a visual that displays a series of data points connected by a straight line.
Line Graphs are often among the most useful because they can show the most amount of information, hence the best chance of seeing relationships in the data. If you are not sure which graph type to choose, try line graphs first.
Typically, independent values such as time intervals are plotted on the horizontal/across (x-axis) while dependent values are plotted in the vertical/down (y-axis).
Line graphs can be exported to PowerPoint as editable objects. Thus, you can get them just the way you need them once after export.
Default smart graph settings
Dimension
Description
Horizontal/across (x-axis)

Time Axis Across element limit: 13 elements

Non-Time Axis across element limit: 15 elements

Legend: Vertical/down (y-axis)

Down elements limit: 25 elements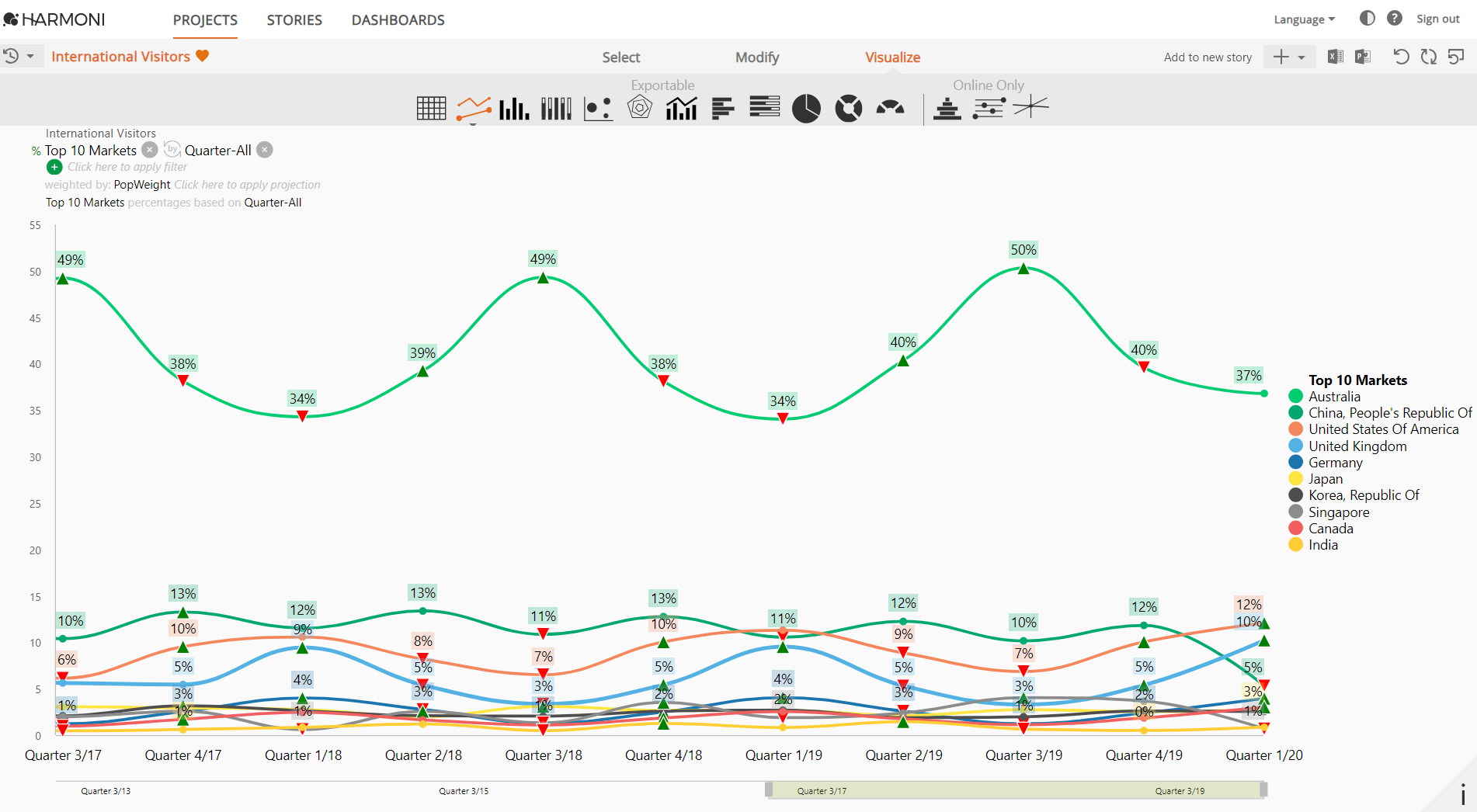 2. Time slider
When creating an analysis with a time axis, the table automatically scrolls to the far right to show you your latest results 'in view'.
When choosing to visualize, the line chart also defaults to show the latest periods. The time slider is automatically available at the bottom of the chart. You can slide to reveal patterns over time.
To use the time slider, ensure that you have a time axis with a date flag in the horizontal/across (x-axis) dimension.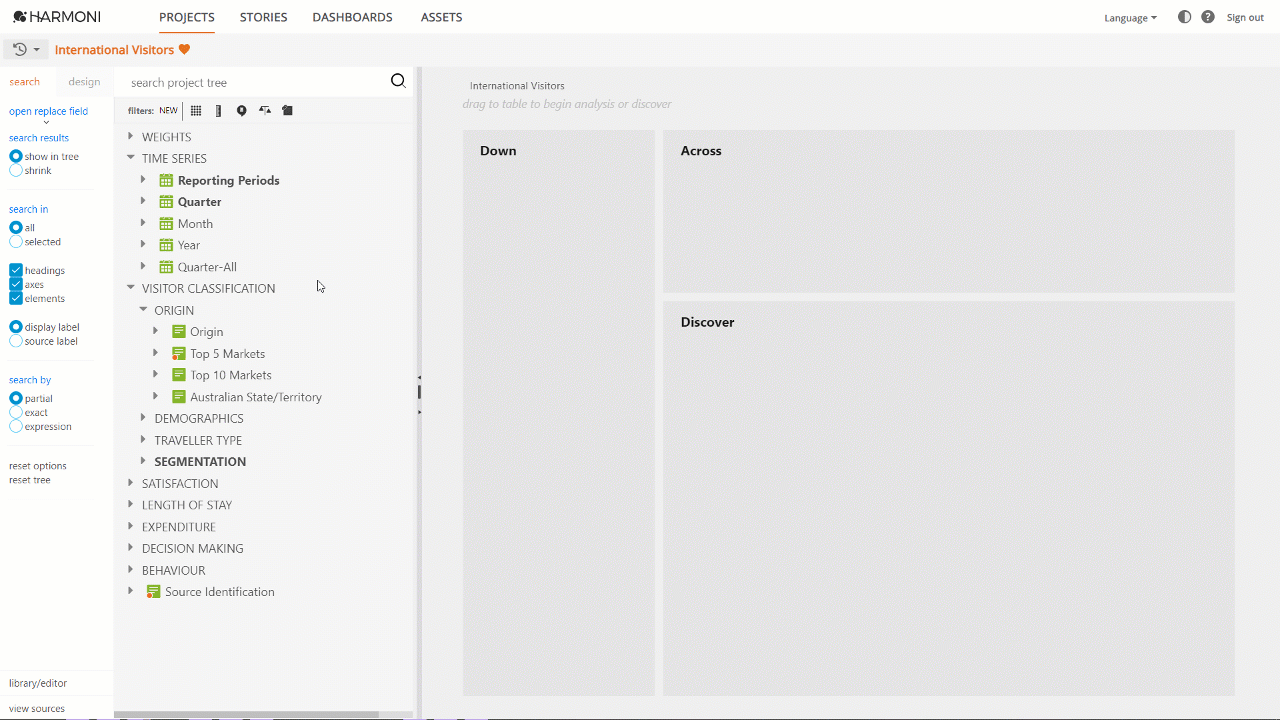 3. Trendline
Trendline offers a quick way to see the trend of the overall results to your time analyses. This is a good way to quickly smooth out the results to see which direction things are generally trending.
Trendline (also called the line of best fit) is an upward or downward straight line to show the general direction in which a set of data points is going. The Sum of Least Squares method is used to obtain the trend line.
After creating an analysis using a line graph, you can visualize the trend by selecting the trend option located in the drop-down menu.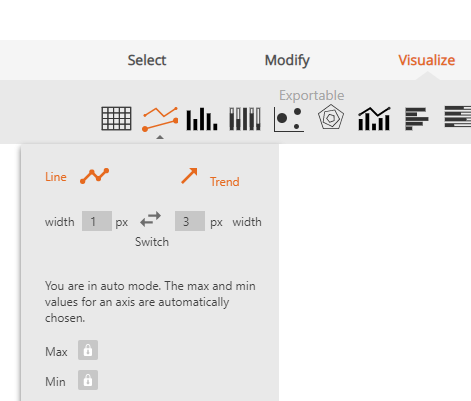 You can choose to show in your chart the line and trend or only one of them.
You can adjust the thickness for both the line and the trend.
You can switch the line thickness settings to alternate the focus between the standard line and the trend.
Hover over the legend and focus on the lines in the chart, dimming others.

When saving a view using a line chart and/or trend line, all settings are retained and saved to your story. You can also export to PowerPoint.

Trendlines are also available when using Multi-Axes graphs.
Where to from here?
Learn more about Visualize.