Tags:
Project Owner
Creator
Your experience in Harmoni is determined by your user role. Harmoni allows for three distinct levels of access to your site and projects.
Creator
Explorer
Viewer
People that hold the Creator Role The highest level of access, permission, and control. Learn more about User Roles. within Harmoni have the permissions to create Projects, and then edit and share. The user that creates a project is the Project Owner.
The project owner has the ultimate rights to publish a project to a broader group.

Project ownership can be transferred, but there can only be one project owner at any given time.
In this article
1. Change project owner
The Project Owner can transfer the project owner status to another creator to allow for collaboration and sharing or project design responsibilities.
To ensure there is no conflict or duplication (e.g., people trying to change the same thing at the same time) Harmoni applies a "One owner at a time" policy, that is only one
concurrent owner can be assigned ownership. However, they can at any stage assign this ownership to another creator.

Changing ownership of the project does not change ownership of any stories.
Any construction created by the Owner, before or during their ownership reign, will move with the project when they hand ownership on to someone else.
At the same time, the published version of a project is updated to include all of the new owner's items.
Changing ownership of the Project does not change ownership of any stories.
To transfer ownership, in the publish interface: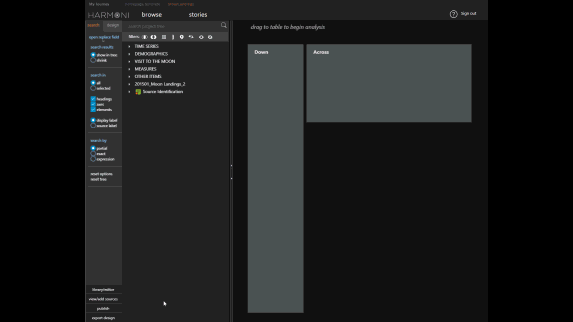 The current owner - drags n drop the creator user you want to transfer ownership too.
A warning message is displayed, and confirmation is required.
Once changed, the old owner will not have ownership rights until this ownership is reinstated to them by the new owner.
Where to from here?