Tags:
Project Owner
Creator
Welcome to Harmoni!
In Harmoni, project design is the process of turning raw source data A source is a collection of data that is either in an imported file or a connected data store. Learn more about Data Sources. into a project styled for analysis.
1. Harmoni first pass automation
When creating a project, Harmoni applies first-pass automation to map the data source variables into Harmoni variables. After the project loads, the project Tree The dictionary for the loaded project. reflects the automated design applied by Harmoni. Learn more about Automated Design.
Automated design is applied as a default unless:
You are using Infotools X-files.

Infotools proprietary files read by our legacy Desktop applications.

Or, you specifically unselect it when loading your sources.
2. Interactive Design
From here, you can customize your project. Learn more about Interactive Design

Enable the edit mode to shape your project.
The options under the design menu allow you to format items in your Project Tree. You can also find options to create customized constructions. Options become available when you are in edit mode.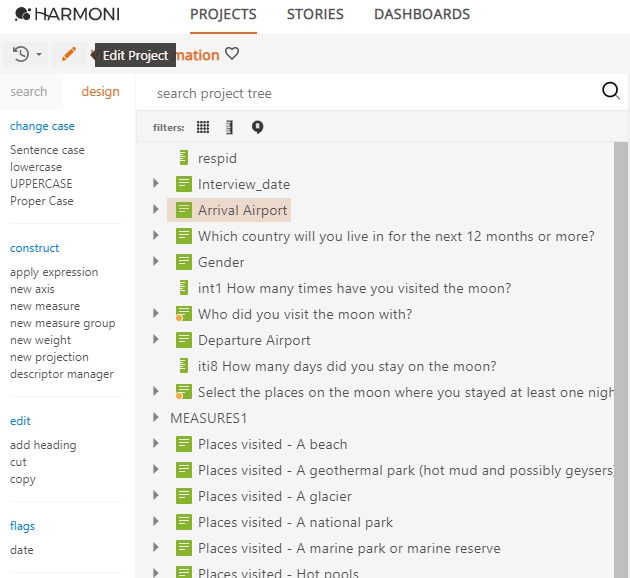 Where to from here?