Tags:
Project Owner
Creator
The more complex and detailed your global filter spreadsheet becomes, the harder it can be to keep track of all the items. This is especially true when you need to update your project regularly with new sources, and there are new brands or companies being added in.
It's important that your spreadsheet is correct because any items not included will not show when the global filter category is in use.
The global filter exception report allows you to identify anything that is missing from the spreadsheet.
In this article
1. Personalization Key
Global filter keys need to be set in the admin console. At this stage, this needs to be done by Infotools. As with all personalization keys, these can be set at the Site, Group or User levels.
What

Description

Personalization Key

Setting

Global Filter Exception Report

Used to turn on the ability to export the Exception Report

Menu.GlobalFilter.ExceptionReport

True or False

True - displays the Export GF Exception Report option in the 3-dot menu on the project tile.

False - Option is not displayed and the export option is not available.
2. Export the GF Exception Report
After creating and loading a global filter spreadsheet, the option to export the global filter exception report is available on the project tile.

Click the three-dot menu on the project tile and select Export GF Exception Report
The global filter selection box opens. Select the global filter categories and options to export and click Export Report.
(If you have a large global filter spreadsheet with many items in multiple filters, it can take time for Harmoni to check all the data. If you need to check parts of the spreadsheet, it is recommended that you choose the options that are impacted by any changes.)
The exception report downloads. Access it from the download bar or your downloads folder.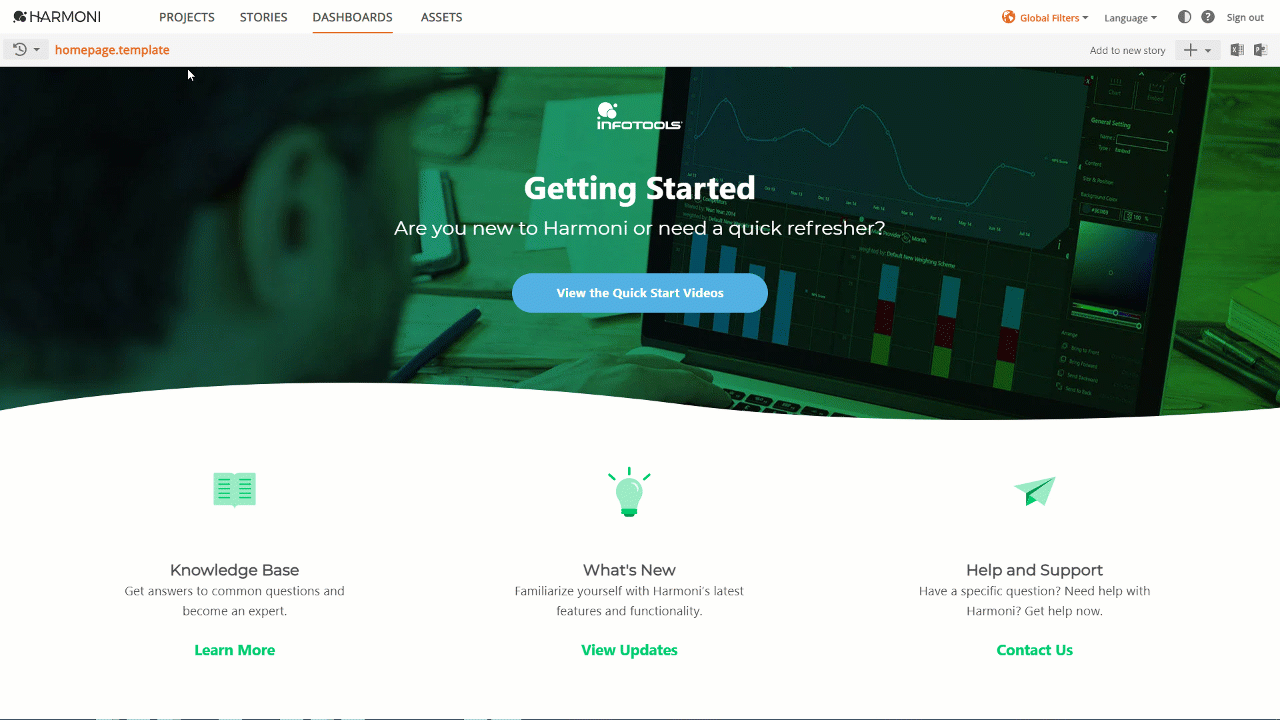 3. Interpreting the Exception Report
The report tells you what is missing from the global filter spreadsheet based on the exceptions set and the global filter categories identified.
In this example, element exceptions have been set for the axis, Favorite Ice Cream Brand. Not all brands are available in all markets so when you select a market from the global filter menu, only the applicable brands show.
The exception report shows that the brand, Nestle, has data for the USA (GFilterElement) from the axis Country of Origin (GFilterAxis) and this brand has not been included in the global filter spreadsheet.

You must add the brand to the spreadsheet otherwise, when you select USA from the global filter menu, the brand will not show in the project tree or the analysis table.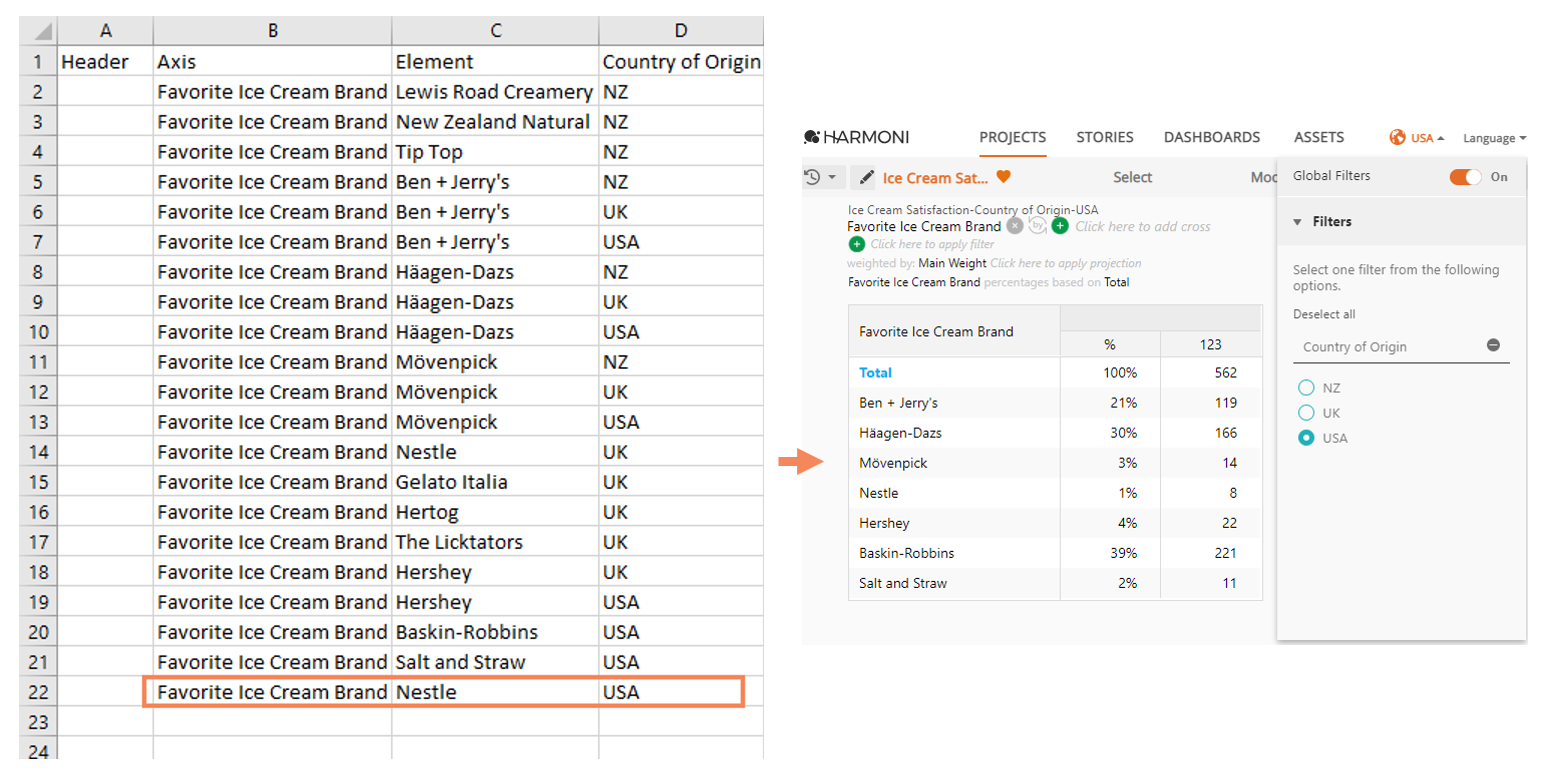 Where to from here?
Learn more about Global Filters.