Tags:
Coming Soon
Project Owner
Creator
Explorer

Coming Soon
When a survey includes questions about people as well as questions about events those people have been involved in, the data from that survey can be presented in two levels. One level represents the respondents (people), and the other level represents the events (such as consumption occasions).
In this article
1. Append Data Sources
Append allows you to add new variables to respondents or cases within a project when information of common respondents is captured in separate data sources.
You need to take into account what each record in each of the data files represents (Unit of Count).What a record in the data represents, whether it be a respondent (person), or an occasion, etc. Data may be collected at multiple levels, for example, one of the files contains information about respondents and a separate file contains information about their consumption occasions. If this is the case, you can append data across multiple levels by specifying the unit of count Learn more.
After appending the relevant sources, you must select the linked data set to add to your project.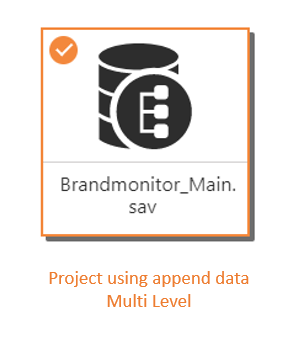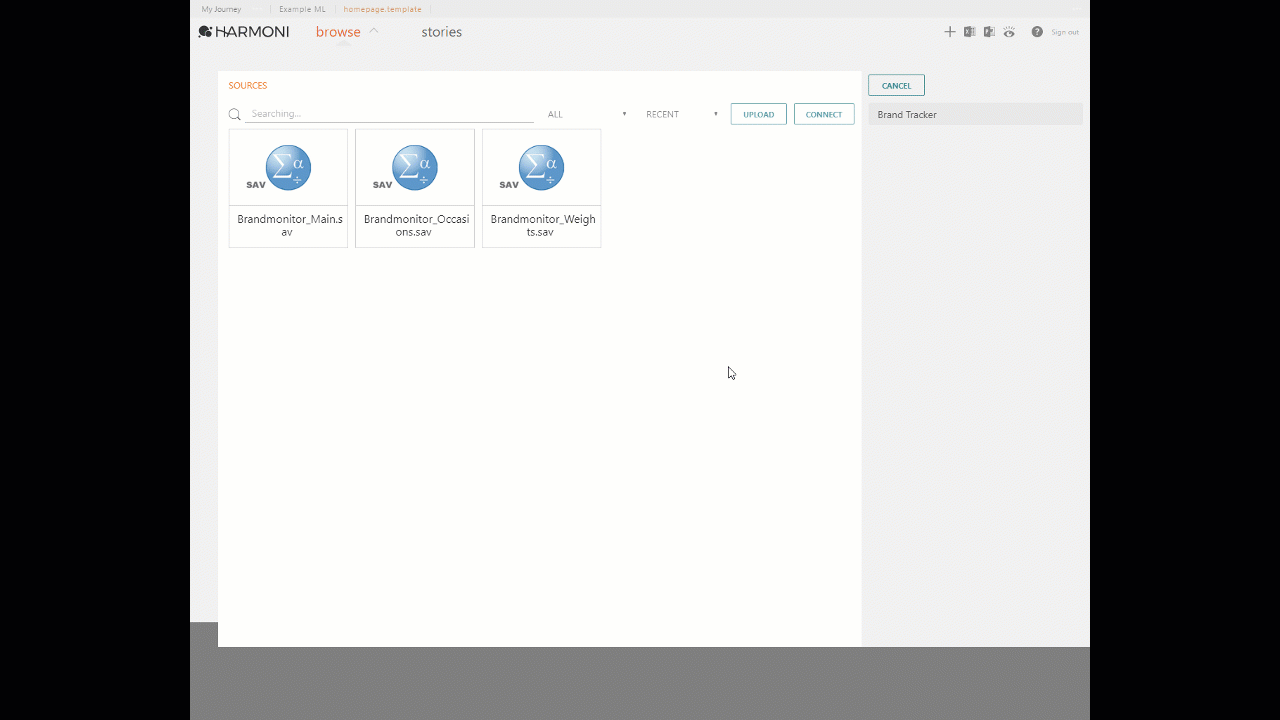 Select the append sources option on the primary/parent file.
Select the secondary source (s).
Ensure they are in the correct hierarchy.
Define the unit of count for each of the sources.
Select unique identifiers.
Append.
Select your linked data set to add to your project.
2. Multi-Level Project
When the project loads, your linked sources appear at the bottom of the project tree, just above the source identification axis.
The project owner can organize the project as needed, there is no need to keep the hierarchy.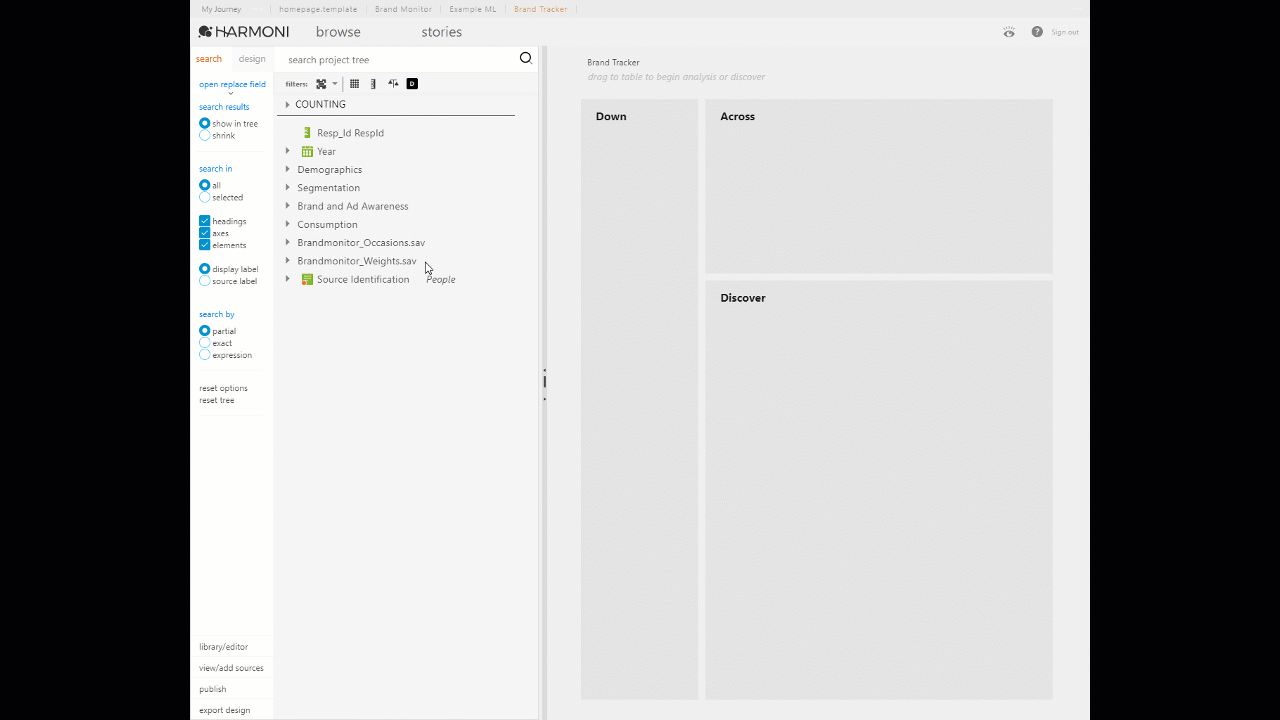 Counting
A multi-level project looks slightly different from a regular project. At the top of the project tree, you will find the Counting section, this section displays the units of count defined during the append process.
If you are the project owner, you can change the labels of these descriptors. You can also add the singular label for each of these units. The counting units become relevant when creating an analysis. Learn more.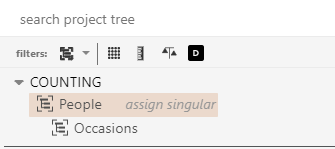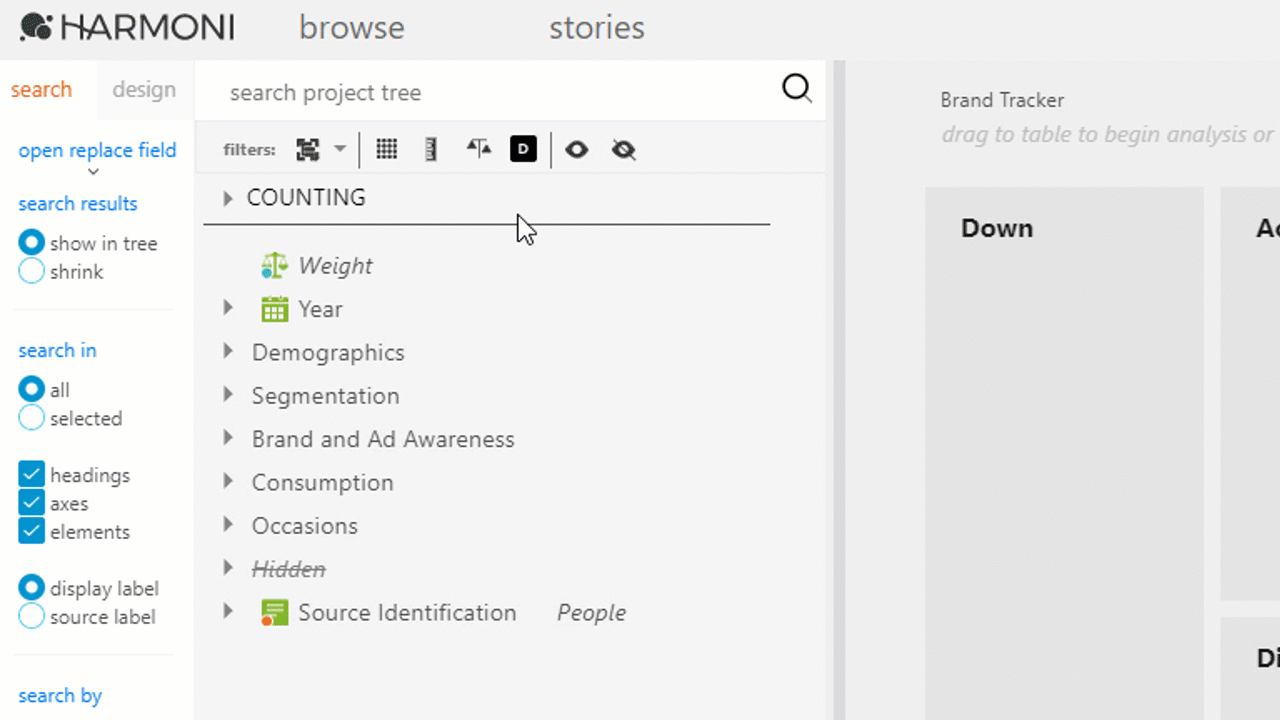 Project Tree Filters
For a multi-level project, under the filter section, you can filter the different levels in your project based on the unit of count.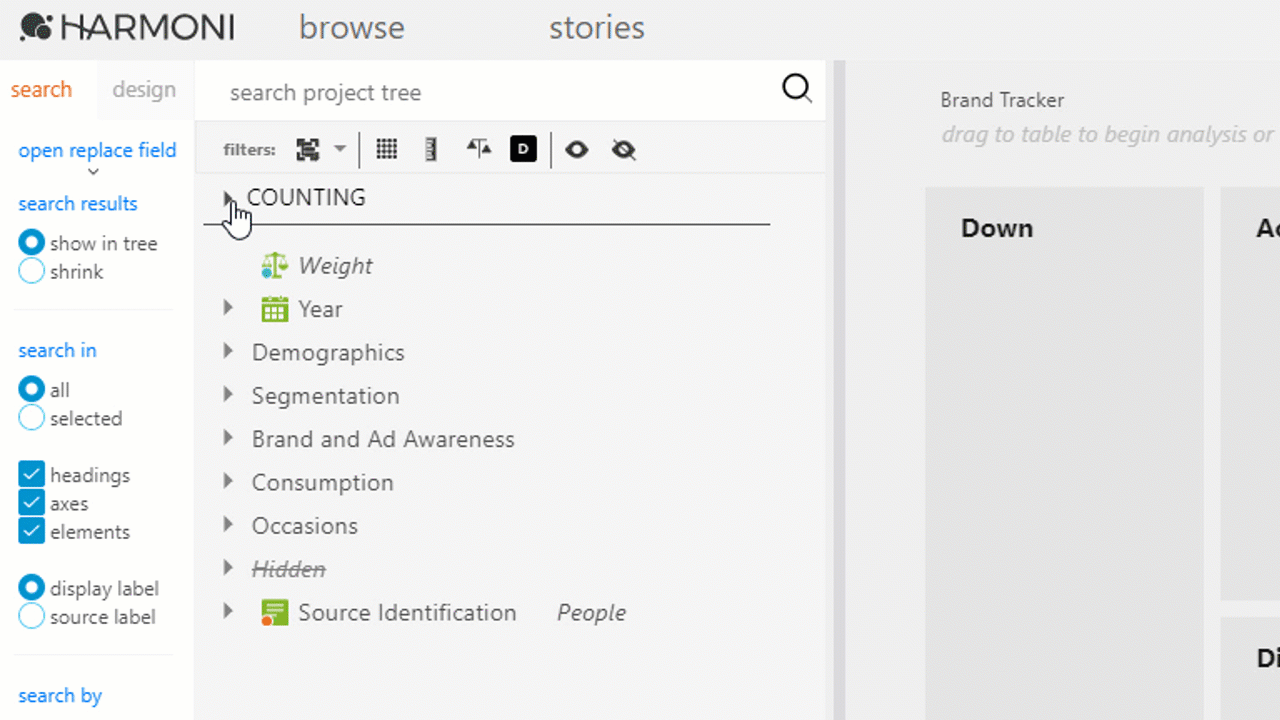 View/add sources
When selecting view/add sources in a multi-level project, linked sources are grouped together. The source label of a variable can be seen by hovering over a source.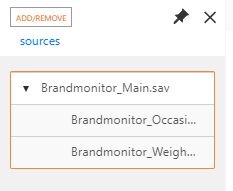 Where to from here?
Learn more about multi-level analysis (Coming soon)