Tags:
Creator
Explorer
Viewer
Harmoni has been designed as a data delivery platform so your data can stay in one place through the process. The best way to share results and insights generated in Harmoni is through Harmoni stories and dashboards.
You can also export your tables and charts to PowerPoint and Excel from Harmoni. The intention of these export functions is to provide slides and tables that are close to the Harmoni view being exported, but not identical. Charts are exported to PowerPoint as editable objects so you can get them just the way you need them once they're exported.
Direct export
You can directly export your analysis or dashboard to Excel or PowerPoint. This can be done by clicking on the respective icons in the top right corner.

Chart types that are exportable to PowerPoint, export in an editable form.
When exporting to PowerPoint you have the option to customize your story using themes. Learn more about PowerPoint Templates.

Exporting a view to Excel or PowerPoint does not save the view.
Export an analysis table to Excel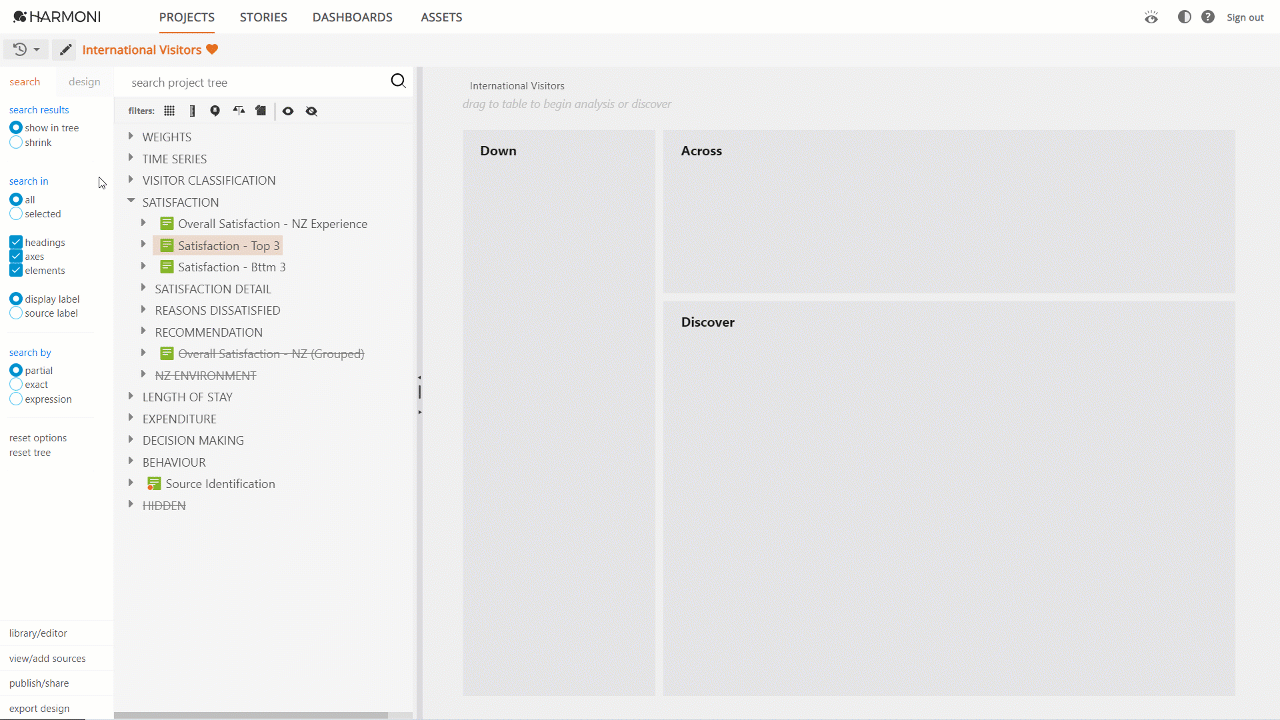 Export a chart to PowerPoint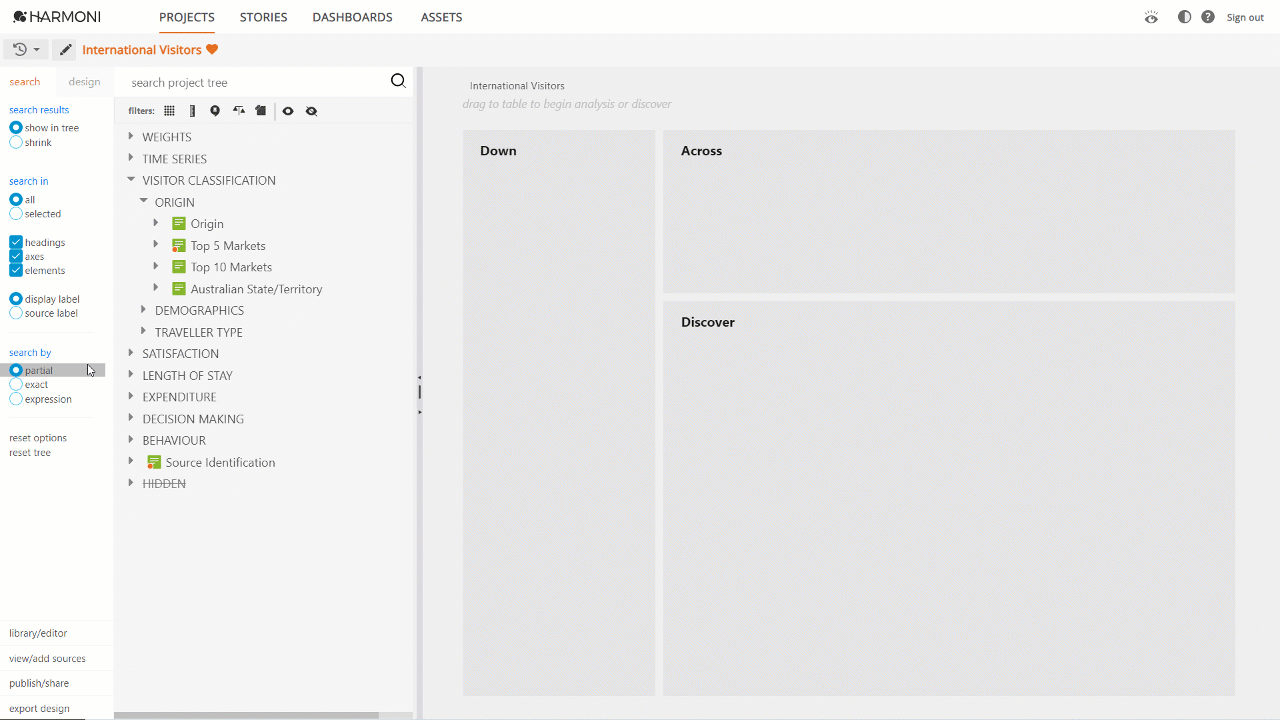 When exporting a chart from Harmoni, the link between the data and data labels is disconnected. Click here to learn more about this.
Where to from here?