Creating visually appealing and relevant dashboards is essential for a Creator to engage with an audience and deliver insights.
Showing the same view with an alternative filter can make it a powerful interactive dashboard.
In this article
1. Interactive Filters
Dashboard views can be filtered using the select menu. Alternatively, interactive filters are a powerful way for users to engage with a dashboard.
An existing object can be connected to the available filters, generally an image (Linked filter). This allows Creators to design a dashboard that uses easy-to-understand links to change a view.
Adding an interactive filter
Select the container you wish to use as a filter button.
In the General settings menu go to Link.
In the Custom Link field select the filter you want to use.
Save.
A filter must specify the axis and element. FILTER:AXIS.ELEMENT. Suggested filter options will be available based on the settings of the story views included in a dashboard.

All items (chart containers) on the page must have the same filter options.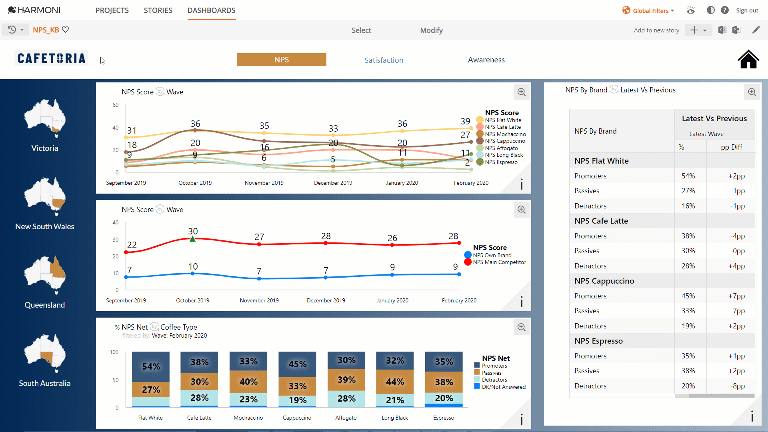 Where to from here?
Learn more about adding links to your dashboards