Harmoni Dashboards are a way for you to organize saved stories into custom layouts and designs.
In this article
1. Edit story views
Stories are collections of views that can be used for Dashboard creation. If you insert a chart into a dashboard, it will come from a story.
To edit a view you don't have to remember where it came from, you simply need to select the "edit" icon at the top left of charts on dashboards, and clicking it will load the chart directly, including its project.

You first need to select the edit icon for the dashboard. You can then click on the edit icon in the chart container.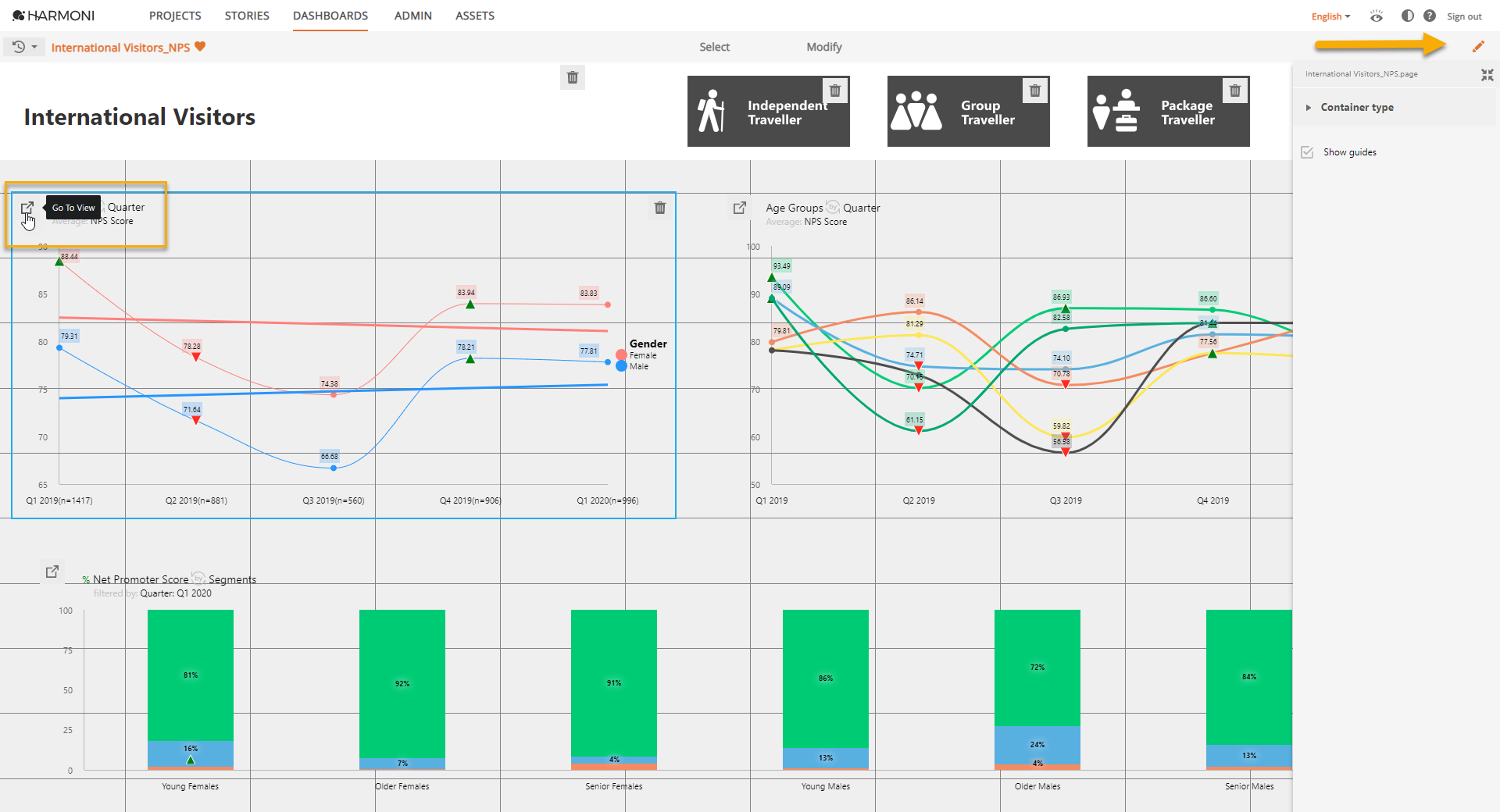 After editing your view you can overwrite the original one and the changes will automatically apply to your dashboard chart.
Use the History widget to return to your dashboard to continue working.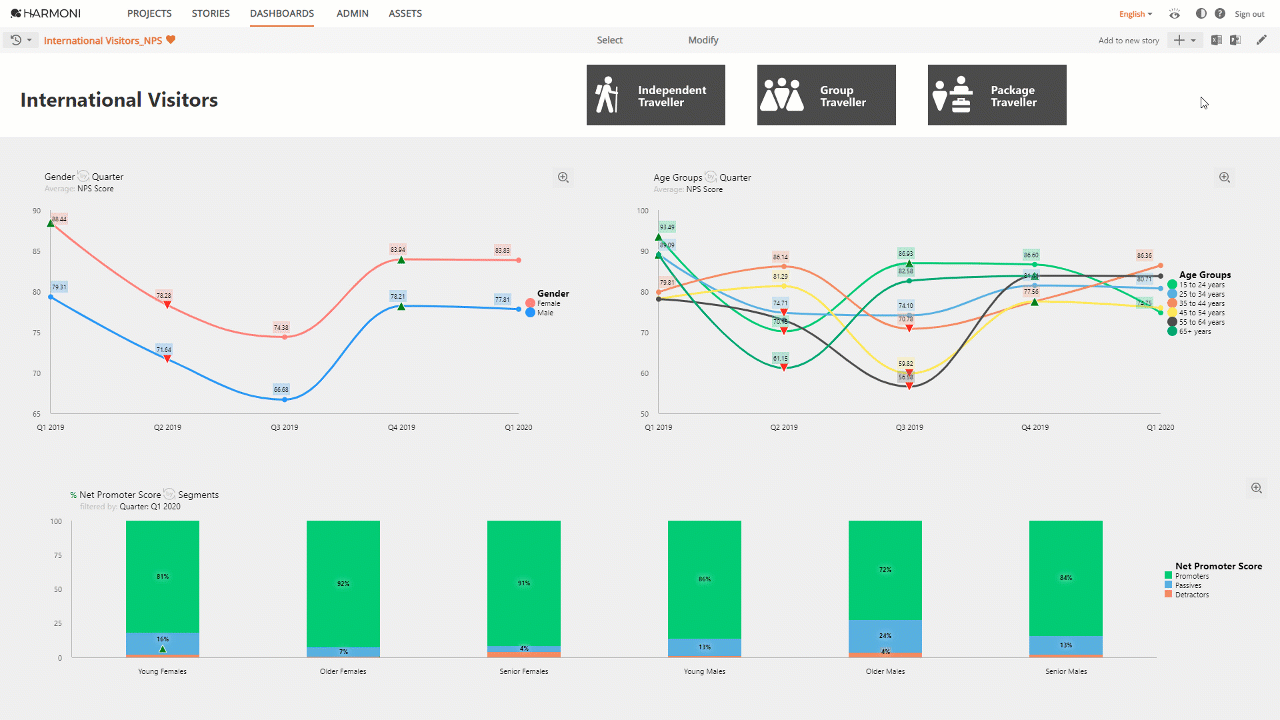 Where to from here?
Learn more about adding links to your dashboards