Tags:
Creator
Explorer
Viewer
To access Harmoni go to connect.infotoolsonline.com and enter your login details.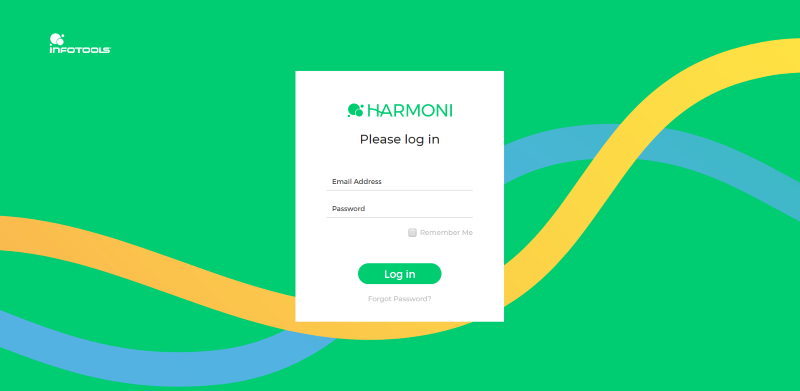 Enter your login details.
There is an option to "remember me" so that on the next login you can access your work immediately without needing to enter your credentials again.
In this article
1. Get a login to Harmoni
Contact support@infotools.com in the first instance. They can distribute a registration link for you and the people that you would like to give access.
2. Activate an account
Activation usually happens immediately, but sometimes takes a little bit more time to facilitate. If this is the case you will get the message "This account is not active yet".
Please contact support@infotools.com if you continue to have issues.
3. Share login details
Security is hugely important when dealing with sensitive data. Harmoni tracks where people log in from and the device used. Harmoni limits the number of people that can access an account to a single instance.
4. Forgot password or login details
Your password can be reset at the main login screen (Reset your password).
If you don't receive the automatic e-mail, please check your spam folder. You can also check with your IT department if e-mails are being blocked.
If you have forgotten your username or continue to have issues, please contact support@infotools.com.
5. Log out of Harmoni
At the end of your session, you can click on the "Sign out" option in the top right corner.